& some other recommendations to get you started.
Heil PR-40 Dynamic Studio Recording Microphone
- This mic is the gold standard among podcasters and it's the one I use. At around $325, it's also one of the more expensive units on the market. While this mic is undeniably solid and reliable, there are a number of reasonably priced alternatives that sound great.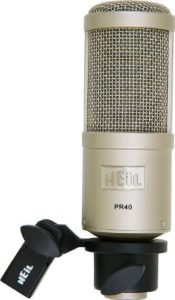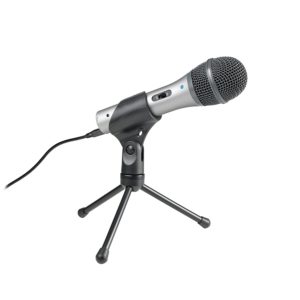 Audio-Technica ATR2100-USB Dynamic USB/XLR Microphone - At around $60 this mic is hands down the best bang for your buck that I've used. Initially introduced as an entry level microphone, the ATR2100 has risen in popularity (and price) over the last couple of years. I purchased my set for around $40/each and was immediately impressed with the solid build and the crisp sound. Touting both XLR and USB outputs, this is a great starter mic. Just plug it into your computer and you're ready to record.
Blue Yeti USB Condenser Microphone - This mic is a favorite among podcasters, and for good reason. Priced at around $100, this mic provides deep rich sound for a fraction of some higher-end competitors. Like the Audio-Technica, this mic is plug and play right out of the box. Keep in mind that this mic is USB only. If you like this mic but need XLR you can upgrade to the Blue Yeti Pro, which gives you USB/XLR capability.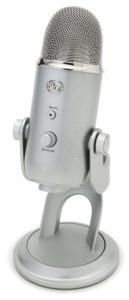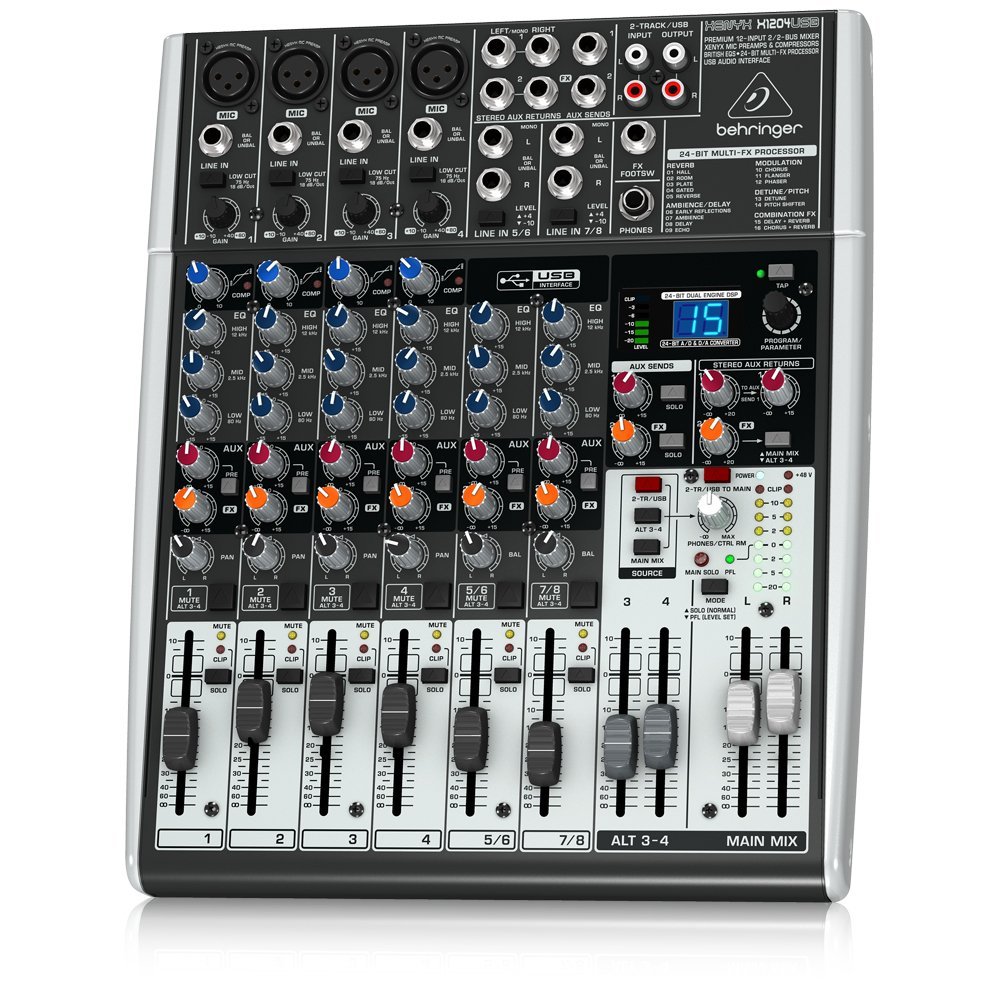 Behringer Xenyx 1204USB
 - This is a solid mixer and the one I use. Sporting four XLR inputs, a USB/Audio Interface to connect directly to your computer, a mix-minus (for Skype interviews), and selling for $150, this is a mixer that can grow with your show.
Behringer also throws in a massive software package to get you started on PC or Mac.
Mackie 1202VLZ4 12-Channel Compact Mixer
 - I've tested this mixer and can say without hesitation that it's top-notch. Like the Behringer 1204, this Mackie has four XLR inputs. However, at $269, I don't think the feature set is worth the extra cash. And, as a personeal preference, I prefer the sliders on the Behringer to the Mackie's knobs.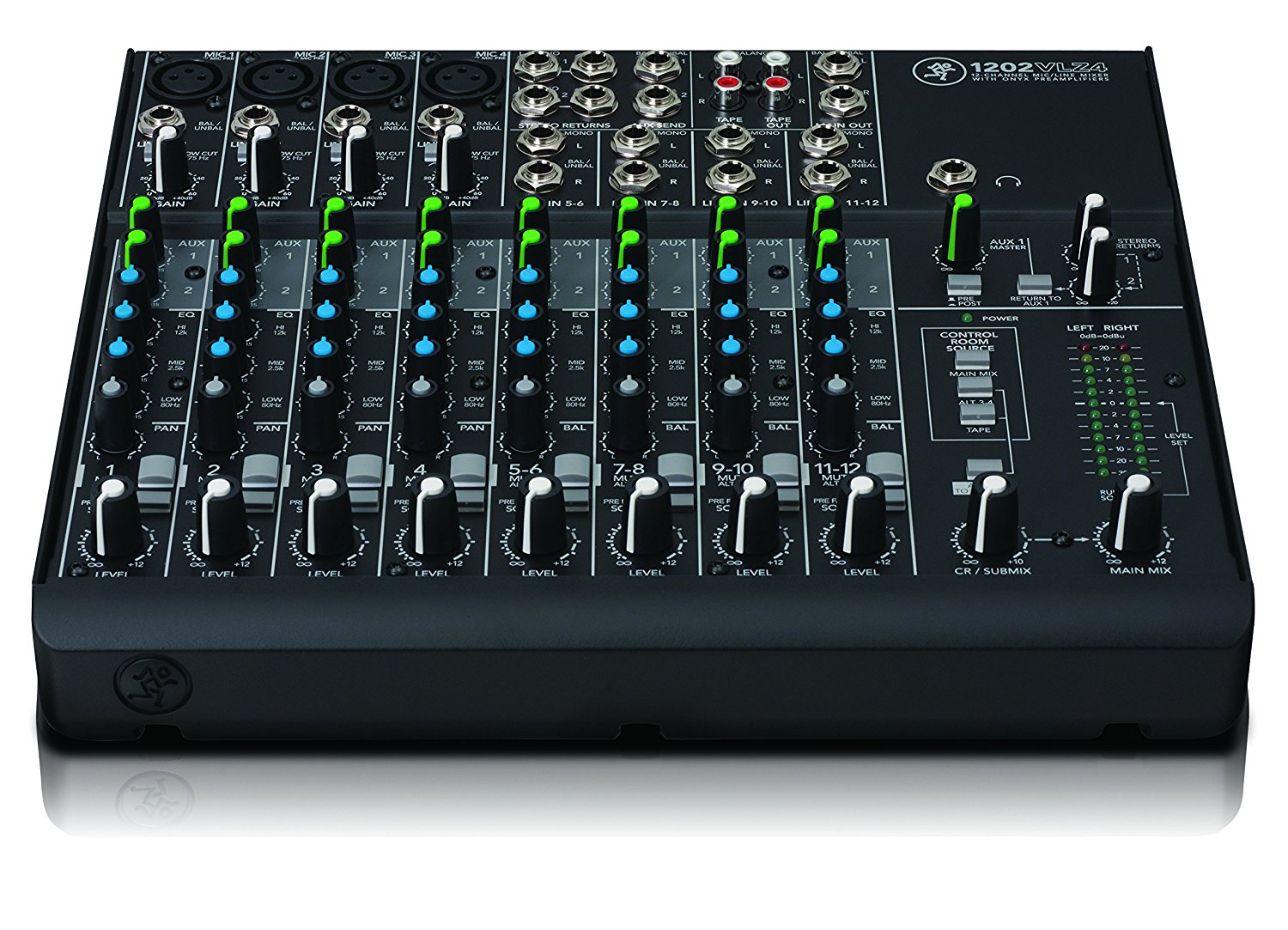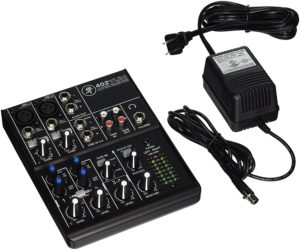 Mackie 402VLZ4 Ultra Compact Mixer
 - If you don't plan on more than you and one guest, you can't do much better than the Mackie 402VLZ4. This mixer has two XLR inputs as well as additional RCA and 1/4" inputs for iPhone/sound effects. This tiny unit also sports phantom power for condenser mics. This was the mixer I started my show with, and with its portability, I still pull it out when I'm in the field.
Zoom H5 Portable Recorder
 - The Zoom H5 is a handy and compact recorder that's easy enough for a novice, but with enough bells and whistles to woo a seasoned audiophile. The H5 sports a detachable X/Y capsule for recording on the fly, as well as dual XLR and 1/4" inputs allowing you to plug your microphone directly into the recorder. One of the upsides to this unit (and one of the reasons I bought it) is the ability to record audio from the H5 into a DSLR camera without relying on an attenuating cable.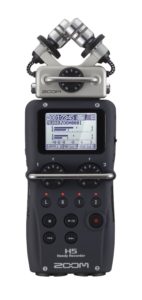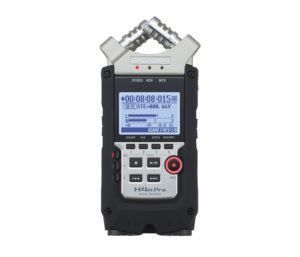 Zoom H4N PRO Digital Multitrack Recorder
 - This was the first digital audio recorder I used, and it was easy to see why so many podcasters rely on the H4N. At around$200, this unit provides everything you need to run a high-quality podcast. Like the H5, you can plug XLR and 1/4" inputs directly into the recorder. The H4N also comes with quality built in X/Y microphones for recording on the go.
Roland R-05 Studio WAVE/MP3 Recorder
- I haven't used the R-05 myself, but it's widely popular among podcasters and it was on my shortlist when I was researching digital audio recorders. Ultimately I chose a Zoom unit for its flexibility (XLR/1/4" inputs, detachable capsule, recording functionality), but I have friends who use the R-05 and swear by it.