"If you always do what you've always done, you'll always get what you've always got." Simply put, if you want success you have to step outside your comfort zone and ruthlessly pursue it. You have to constantly position yourself to be in the right place to seize opportunities when they appear.
In the first five minutes of this episode, it's clear Mike Simmons has taken these lessons to heart. Mike is the founder, CEO, and driving force behind the marketing and business development firm WIMS, Inc., a consulting firm focused on helping entrepreneurs develop strategies to bring their passions to life.
If you're struggling to make the hard decisions, today and every day, to get from where you are to where you want to be, then you need to listen to this episode now. Not only is Mike's story compelling, it's filled with actionable advice that you can implement in your life today.
You can listen to this episode above. After you listen, drop me a line and let me know how you liked it, then head on over to the iTunes Store and Subscribe, Rate, and Review the show. That's how we keep spreading the word and bringing you even more killer content! Cheers!
A few of my favorite moments:
On the power of showing up:
I almost blew it off. It was literally the day before spring break started. I had a midterm that day, and then I was going to Vegas. But, I'm like "suck it up." I pulled an all-nighter to study for my test.  I made it at 8:30am to this interview, a little disheveled, but I pulled it off. I did great…I got the internship…and then I ended up working there full time. I was there for seven years.

That one almost monumental mistake, that I would have never even known was a mistake, worked out.
On inventing the person he wanted to be:
I was more of a shy kid growing up. It took me a while to come out of my shell. When I first started my job and I would go to networking events, I used to have to have one or two drinks to kind of get warmed up, to be social. Now, of course, I can talk to anybody, and certainly don't need the liquid courage like I used to. I PRACTICED. I went to events, as awkward as I felt. I was a twenty-two year old kid going to networking events. I was so out of my element, but I kept showing up. I practiced. I taught myself a lot of this…I invented this guy I am today.
On being accountable to yourself:
Being an entrepreneur, you have to be accountable. Even if it's just to yourself. Having a boss, sometimes it's easier…you have those 10 things you need to do that day and once you get them done you can go home. I have an infinite list at all times…always. When you're just starting out, it's overwhelming. You learn.
On delegating:
When I first started my company, for the first two years even, I did everything myself. I did all the web development myself. I did all the social media myself, content creation…I did the CRM programs, the implementation myself…because you can't really delegate unless you know…what a good job looks like.
On serving his clients better by recording their meetings:
When I do discovery calls with new prospects and clients, I've been recording it and playing them back later. We've been good about being able to capture exactly what this prospects wants, what their problems are, and making sure that we solve them.

You lose a lot, even trying to take free-hand notes. The simple act of hitting record, and I let them know before…but…it's tremendous to make sure that I get back and that I'm solving the problem that they articulated.
On cultivating an entrepreneur mindset no matter where you work:
During the recession, marketing was a luxury not a necessity. And, so I realized if I was going to stick around I need to find a way to impact revenue, to get ROI on my job. I really dove into making myself indispensible. You act like an entrepreneur in your company, just because you work for someone else. There's the side hustle thing, but…I treated myself like an entrepreneur. I was Mike Simmons, Inc., a brand within the company. And it just added so much value. 
His best advice to an aspiring entrepreneur:
Add value, solve problems. If I could just go down to four words for being a successful entrepreneur, those are it.
Thanks for spending some time with me today! If you enjoyed this episode, please take a moment and Subscribe to the show and give us a 5-Star rating on the iTunes Store. You can then immediately bask in all that fuzzy warmth knowing that I'm going to see your review and it's going to bring a smile to my face. See you back here next week!
You can get in touch with Mike on Twitter @WIMSconsulting , Facebook, LinkedIn, www.wims-consulting.com, www.wimsguide.com, and msimmons@wims-consulting.com.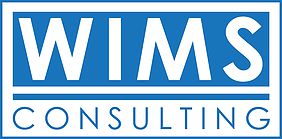 As always, you can find me on Twitter, Instagram, Facebook, & LinkedIn. 
The podcast is available for download from the iTunes Store, Google Play, Stitcher Radio, and TuneIn. You can also download this episode from the player at the top. And, please, if you enjoy the show please hit that subscribe button and give us a 5-star rating in the iTunes store.
A portion of any purchase made through our affiliate links kicks back to the show to help us keep the lights on and bring you more fresh killer content.