William Wilson is the founder of Charlotte-based William Wilson Clothing, a private men's custom clothing company. Before he was designing custom clothing, William was in the construction business. Today, William specializes in high profile clients, and his client list includes professional athletes, celebrities, CEOs, and business executives. William Wilson Clothing only accepts three new clients per month and routinely has a waiting list.
In addition to being a nationally respected clothier, he is also a leading authority on the impact of image and personal branding in corporate America and the world of entrepreneurship.
William built his company on 5 simple principles.

Study your target market. Focus on what the clients want, not what you want to give them.
Build your business model to meet the needs of your client.
Build your infrastructure to facilitate where you want your company to go, not where you are.
Have one thing that you do, and do it better than everyone else.
Your client doesn't care about the intricacies of your company/product. Just how it affects them.
You can find William Wilson on Facebook, Twitter, Instagram, LinkedIn, and www.williamwilsonclothing.com
Liked what you heard? Book your appointment with William Wilson HERE.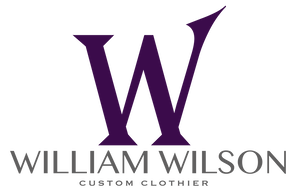 As always, you can find me on Twitter, Instagram, Facebook, & LinkedIn. 
The podcast is available for download from the iTunes Store, Google Play, Stitcher Radio, and TuneIn. You can also download this episode from the player at the top. And, please, if you enjoy the show please hit that subscribe button and give us a 5-star rating in the iTunes store.
A portion of any purchase made through our affiliate links kicks back to the show to help us keep the lights on and bring you more fresh killer content.