This week I had the pleasure of spending some time on the mic with my friend Ken Brokaw. Ken is an author, entrepreneur, and the founder of Leveling Up Your Life.
A few of my favorite moments:
Creating a profitable side hustle before quitting your job:
Use that fear as motivation. If you're in a current job…I would keep that job and make sure you build up the side hustle accordingly. Build the systems and processes in place to be able to replace that side job. Don't cut off your main stream of income. Know that you hate the job. And once you know you hate the job, then you have more motivation to build that side hustle to replace that income.
Budgeting to quit your job:
Map out all of your, what I call, "bare essentials." How much is your rent or mortgage? How much do you pay in utilities? Know exactly what you spend per week, even down to the bottle of wine. So, if you're gonna spend $40 a week on wine, know that. Write it down. Accept that that's what you spend on wine. And, know that once you add up all of those, that's what you need in order to quit your job and go all in.
Using his job to get a better job:
[My boss] was in a position where I wanted to be in the future. So, I notated everything he did. What was his morning routine? What did he do during the day? How did he treat his family? How did he get to where he is today? I would notate everything And, so when we would bring food to his meetings, I would notate who was in the meetings, what businesses, and so forth.
Ken's Book Leveling Up Your Life comes out in just a few days, but you can grab your FREE advance digital copy HERE.
Ready to Level Up now? Learn about Ken's course offerings.
You can listen to this episode above. After you listen, drop me a line and let me know how you liked it, then head on over to the iTunes Store and Subscribe, Rate, and Review the show. That's how we keep spreading the word and bringing you even more killer content! Cheers!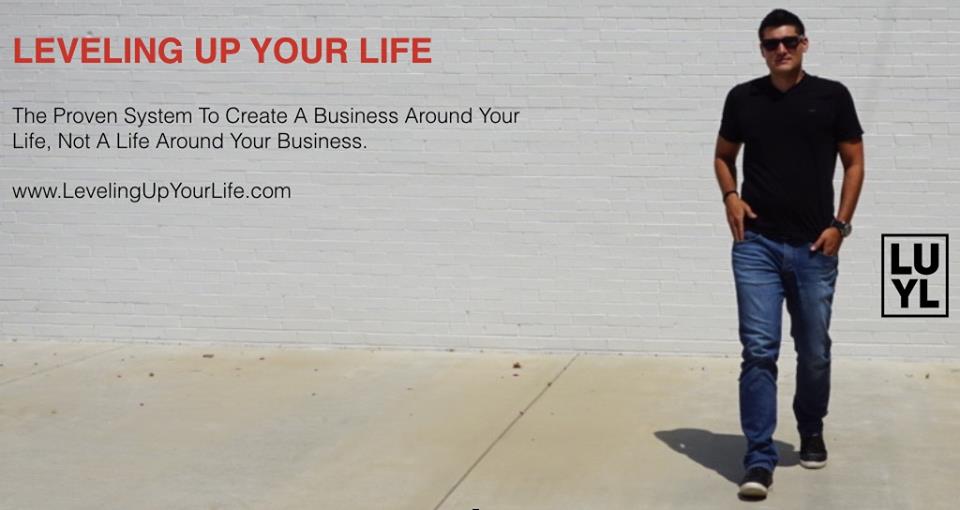 You can find Ken on Facebook, Twitter, Instagram, LinkedIn, and at LevelingUpYourLife.com
You can reach out to the Ken HERE.
Liked what you heard? Consider sharing this episode with a friend.
As always, you can find me on Twitter, Instagram, Facebook, & LinkedIn. 
The podcast is available for download from the iTunes Store, Google Play, Stitcher Radio, and TuneIn. You can also download this episode from the player at the top.
A portion of any purchase made through our affiliate links kicks back to the show to help us keep the lights on and bring you more fresh killer content.