A few shorts years ago, Adam Carluccio was a public school Special Education Teacher without a concrete plan for his life. Today, he holds the distinction of highest rated wedding DJ on The Knot, Gigmasters, and WeddingWire.com. In this episode, we dig into the powerful and often hilarious story of finding success through sheer force of will.
You can listen to this episode above. After you listen, drop me a line and let me know how you liked it, then head on over to the iTunes Store and Subscribe, Rate, and Review the show. That's how we keep spreading the word and bringing you even more killer content! Cheers!
You can find Adam on Facebook, Instagram, LinkedIn, www.litmradio.com, or reach out directly at: https://ttrevents.com/book-me/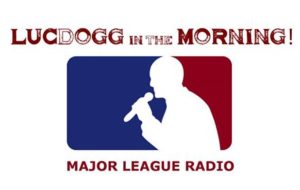 Liked what you heard? Consider sharing this episode with a friend.
As always, you can find me on Twitter, Instagram, Facebook, & LinkedIn.
The podcast is available for download from the iTunes Store, Google Play, Stitcher Radio, and TuneIn. You can also download this episode from the player at the top.
A portion of any purchase made through our affiliate links kicks back to the show to help us keep the lights on and bring you more fresh killer content.
My appearance on Lucdogg in the Morning
Resources Mentioned: