This week I was in the studio with newly-minted City Council members and Charlotte's newest podcasting duo, Tariq Bokhari and Larken Egleston.
Tariq and Larken recently launched their blockbuster political podcast R&D in the QC. Recorded immediately after their Monday night City Council meetings, Tariq and Larken provide their constituents with a unique opportunity to dive into the major topics from the meeting and hear straight-forward perspectives from both sides of the aisle.
You can find R&D in the QC on iTunes and Facebook.
Connect with Larken on Twitter, LinkedIn, and the Charlotte City Council.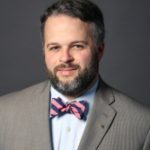 Connect with Tariq on Twitter, LinkedIn, and the Charlotte City Council.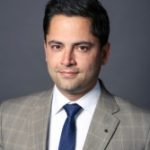 You can listen to this episode above, on iTunes, or watch the Facebook Live stream. After you listen, drop me a line and let me know how you liked it, then head on over to the iTunes Store and Subscribe, Rate, and Review the show. That's how we keep spreading the word and bringing you even more killer content! Cheers!
Resources Mentioned:
Liked what you heard? Consider sharing this episode with a friend.
As always, you can find me on Twitter, Instagram, Facebook, & LinkedIn.
The podcast is available for download from the iTunes Store, Google Play, Stitcher Radio, and TuneIn. You can also download this episode from the player at the top.
A portion of any purchase made through our affiliate links kicks back to the show to help us keep the lights on and bring you more fresh killer content.