I met Jamie at a Meetup in November 2015. He was a corporate lawyer-turned-restauranteur who was fresh off a Costa Rican sabbatical with his family and I had recently made the decision to quit practicing law and do…well, something else. While I wasn't sure what I was going to do just yet, my wife and I knew we wanted to do something that would eventually allow us to be location independent and we had recently put Costa Rica on our shortlist of potential countries for a first move. I took this chance lunchtime encounter as a not-so-subtle hint from the Universe that I was on the right track.
Today, you can find Jamie commuting to Pittsburgh as the Vice President and General Counsel of Montauk Energy, a renewable energy company that converts methane gas from landfills into renewable energy.
A supporter of the podcast since day one, I'm delighted to finally have Jamie on the show. Enjoy!
Key moments from this episode:
11:05 — Where his entrepreneurial mindset was forged
24:00 — How pro bono work led him to quit his corporate law job and open an Ethiopian restaurant
38:27 — How he made the decision to stop being a lawyer and take a different path
41:40 — Making lifestyle compromises to bring his vision to life
45:24 — Selling the restaurant and taking a family sabbatical in Costa Rica
55:45 — Finding his way back into the corporate world
***
Connect with Jamie on LinkedIn and FindYourCostaRica.com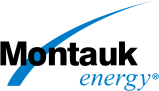 You can listen to this episode above or on iTunes. After you listen, drop me a line and let me know how you liked it, then head on over to the iTunes Store and Subscribe, Rate, and Review the show. That's how we keep spreading the word and bringing you even more killer content! Cheers!
Liked what you heard? Consider sharing this episode with a friend.
Resources Mentioned:
As always, you can find me on Twitter, Instagram, Facebook, & LinkedIn.
The podcast is available for download from the iTunes Store, Google Play, Stitcher Radio, and TuneIn. You can also download this episode from the player at the top.
A portion of any purchase made through our affiliate links kicks back to the show to help us keep the lights on and bring you more fresh killer content.